NEW Vitamin C
fruit facial
What is a dry oil?
The nature of 'Dry Oil' is such that it absorbs within seconds of application.
Cushioning skin with feather like hydration without clogging pores.
Creating a plumping effect, visibly reducing fine lines and delivering a cocktail of bioavailable Vitamins
10 Organic Plant Oils
PROUDLY MADE IN AUSTRALIA
SHOP OUR PRODUCT
Customer Reviews
04/05/2022
Emma R.

Australia
I recommend this product
my morning just isn't right without Glow Oil
I can't imagine life without this decadent oil now. An absolute staple in my skincare routine. The smell of the fresh coffee oil awakens me every morning and I love spending time to massage Glow Oil into my face and body as it just glides like silk! and I feel instantly home wrapped in this rich cocoon of nourishment.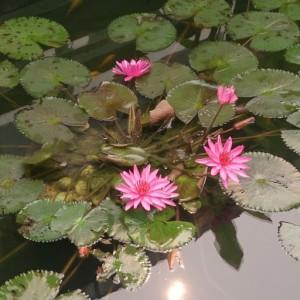 CL
27/04/2022
Caroline L.

Australia
I recommend this product
Rapid results
I've only been using Dry Oil for 10 days, but I've already seen a reduction in new blemishes (clogged pores, despite my dry old skin). I've been a big fan of skin oils for a while, but this one seems lighter and less, well, oily! It perfectly complements the products I use to cleanse and tone.
23/04/2022
Mia

Australia
I recommend this product
Obsessed!
I used to moisturise my body as if it was chore. Now it's like this beautiful experience of loving and worshiping my body that I look forward to everyday. I feel and smell delicious. I love using the glow oil for massages with my lover too. So special! Thankyou so much.
Key Active Ingredients
Cold pressed Coffee oil
(Helianthus annus L. and Coffee Arabica)
Slowly infused using a cold press method to preserve optimal nutrients. Detoxifying Coffee Oil instantly de-puffs for a revitalised complexion, whilst toning and tightening skin tissue.
Silc-Oliv
(ECOCERT Certified Organic)
A non synthetic - Olive based hydrating emollient that works as a magnet for moisture. Pulling vitamin rich hydration deep into the skin, plumping fine lines, assisting wound healing and delivering a luminous glow
Argan, Avo & Jojoba Oil
This super soothe trio form a protective alliance for dermatitis/ sensitive skin. Repairing, hydrating and restoring with Omega's 3, 6 & 9.  
Carrot Oil
Rich in Vitamin A and Beta Carotene to protect and prevent skin against premature ageing.
Tag us to be featured! #DRYOILGLOW
@dryoilco