Plant Powered
luxuriating
The nature of a
'Dry Oil' is such that it absorbs effortlessly
However most dry oils use silicone to achieve this deep, silk like hydration.
We use hero ingredient Hydrogenated Olive Fruit Oil.
With its rare fatty acid composition almost identical to our skins natural sebum, giving it the unique ability to merge and harmonise with our skins natural oils.
Nourishing skin by the "root"
with high grade nutrients to truly transform, heal and glow.
POWERED BY PLANTS AND FRUIT
SHOP OUR PRODUCT
Customer Reviews
I recommend this product
Sometimes glowing on the outside is just as important as glowing on the inside
I love, love, love the Glow oil. I first encountered Dry Oil at the Rose Markets in Melbourne, I bought a little tester vial and just absolutely fell in love with it. The natural feel of it is my favourite part and I love watching Zoe make each batch on Instagram. It really does make my skin glow and I feel like it really nourishes my skin (the best tip is to put it on when your face is still a little damp). Whilst it hasn't necessarily helped my hormonal acne, it makes my skin so soft and look so glowy that I don't even care about my acne anymore. The packaging is STUNNING, such a highlight of my day when it arrives, I love the gold detail dried flower, and hand written note. The new bottle is super cute and really functional. The only thing I don't love is how expensive the shipping is, but I also understand that's not really something that can be controlled or offset in a small business. I am on my fourth bottle of Glow oil and I will be using it for a very long time I think.
04/05/2022
Emma R.

Australia
I recommend this product
my morning just isn't right without Glow Oil
I can't imagine life without this decadent oil now. An absolute staple in my skincare routine. The smell of the fresh coffee oil awakens me every morning and I love spending time to massage Glow Oil into my face and body as it just glides like silk! and I feel instantly home wrapped in this rich cocoon of nourishment.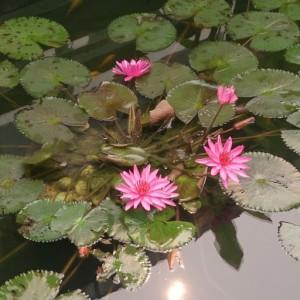 CL
27/04/2022
Caroline L.

Australia
I recommend this product
Rapid results
I've only been using Dry Oil for 10 days, but I've already seen a reduction in new blemishes (clogged pores, despite my dry old skin). I've been a big fan of skin oils for a while, but this one seems lighter and less, well, oily! It perfectly complements the products I use to cleanse and tone.
Key Active Ingredients
CO2 plant extracts
This process of extraction uses the entire plant matter (pulp, seeds and fruit flesh) A more costly extraction that yields a far superior, nutrient dense oil. 
With less plant matter wasteage, and no use of toxic solvents 
Cold pressed Coffee oil
(Helianthus annus L. and Coffee Arabica)
slowly infused over 6 weeks and then cold pressed to preserve optimal nutrients. Detoxifying Coffee Oil instantly de-puffs for a revitalised complexion, whilst toning and tightening skin tissue.
Hydrogenated olive fruit oil
(ECOCERT Certified Organic)
Certified Organic Hydrogentated Olive Oil is an emollient that works as a magnet for moisture. Pulling vitamin rich hydration into the deeper dermal layers where healing and transformation can occur
Argan, Avo & Jojoba Oil
This super soothe trio form a protective alliance for dermatitis/ sensitive skin. Repairing, hydrating and restoring with Omega's 3, 6 & 9.  
Tag us to be featured! #DRYOILGLOW
@dryoilco